Used to replace missing teeth.

Without cutting down adjacent teeth.

Teeth loaded directly on bone like natural teeth.

Branemark implants gold std for implants (Swedish)

International standards maintained for the procedure.

Soon to introduce pre prog software for planning.

Patient may require x-rays and CT scan prior.

All planning done prior to procedures.

Patient have option of doing it with conscious sedation.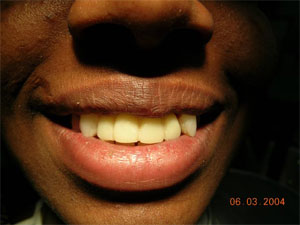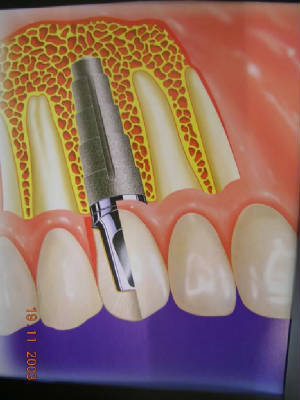 Home | Japanese Association of Microscope Dentistry | What is Microscope Enhanced Dentistry? | Facilities Available | Specialities | Implants | Sedation Dentistry | Micro-Dentistry | 59th IDC | AMED 2005 meeting | AMED 2006 Meeting | Vellore CDE | Newspaper articles | Links | About us
Implant dentistry - Dental Implant care